Those first installations were very simple – nothing more than a dosing pump, distribution piece and nozzles. As systems improved PLC control panels and digital key pads (OP3 screens) were introduced allowing complete process control integration.
The PLC and OP3 screen are now obsolete and though still functioning they need to be upgraded to avoid issues when/if the PLC or OP3 screen fails.
---
iM3S: Integrated Mill Moisture Management System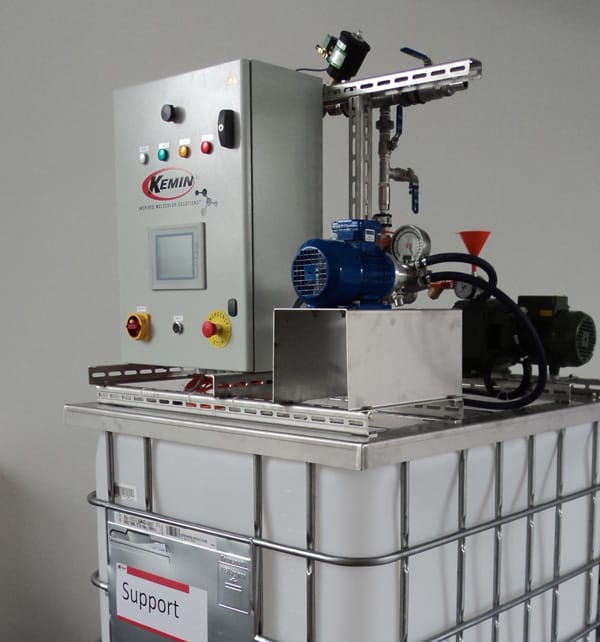 The iMS system uses in-line moisture sensors to automate product application. Thisenables responsive control of liquid application to optimise grain and feed quality and reduce common production and quality issues caused by excessive moisture.
---
SmartMILLING iBOX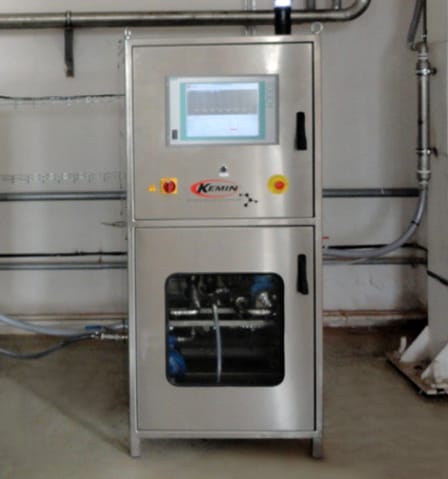 Adesco recommends the use of the iBOX which includes computer technology and a software programme that calculates the correct addition based on sensor measurements. The iBOX includes all the pumps and meters required for any application, all enclosed in a stainless steel box.
The iBOX is the most advanced application system currently designed by Kemin. It brings all of the positives of the iM3S system plus pumps, valves and measuring equipment.
The system is fully built in Kemin, tested and ready to 'Plug and Play' at the customer site. Full on site training is given by Kemin engineers.
If you are interested in learning more about the iBOX or the iM3S system please get in touch. info@adesco.ie