New online dashboard for SMARTmilling programme.
Our new dynamic web-based cloud dashboard for the SMARTmilling programme is ready to go.  This is an important step in helping feed mills reduce the carbon footprint of their feed by tracking carbon savings and other key efficiencies.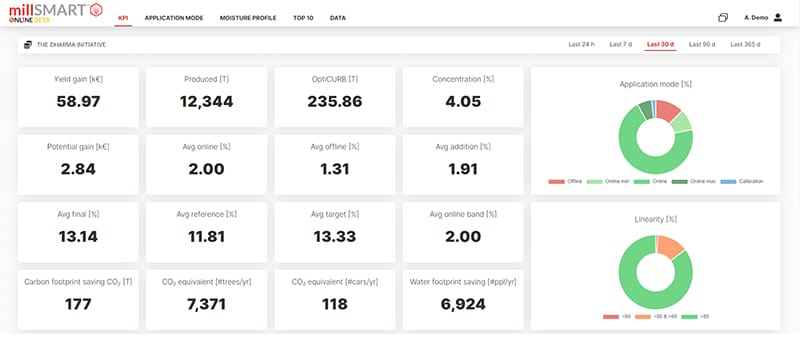 It's packed with great features to help you:
Navigate important SMARTmilling process data in real-time
Track and report key KPIs including finished feed carbon footprint savings
Deep-dive into your data in one of the five menus at the click of a button
As the focus on sustainable animal feed production increases, the dashboard is designed to be a smart way to monitor and assess real world impacts of carbon reduction strategies in the feed mill. It provides information on carbon footprint saving measured in tonnes of CO2, and even its equivalents in trees planted! Beyond sustainability, it reports smart milling yield gains in absolute and monetary values.
The dashboard has been developed through a 2 year Kemin/Adesco collaboration as part of our mill digitisation strategy. It will be available to our iBox users from 2022, but we can provide Adesco customers with access to the final development version now.
If you'd like to test drive the dashboard just contact Sean (sean.ohare@adesco.ie) to arrange it.